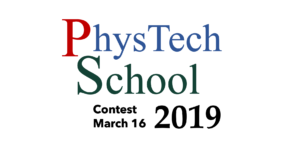 Welcome to the page of International online Math and Physics contest "Phystech School 2019"!
Results have been published! Contest participants can now access them using their personal 9-digit codes. To do so, please follow this link.
Participants of the contest were entered into a raffle to win original contest-branded T-shirts. You may check your results at this page.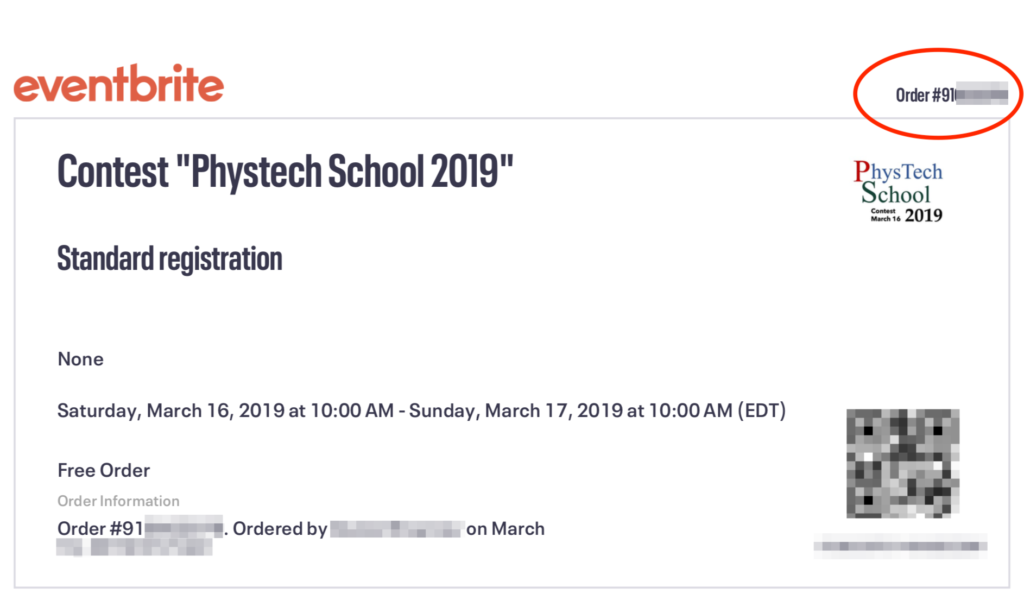 An example of Eventbrite free ticket with registration code on it.
Problems are still available, in English and in Russian. For each language there is a "short" version, which just lists all the problems, and "long" one, where every problem is followed by blank space. You can choose either of those.
"Short" version: English / Russian
"Long" version: English / Russian
If you have any questions or concerns, please do not hesitate to contact us at contacts@ftf-school.com